i'm finally understanding the creative block i've been feeling since visiting my parents in arizona last month. it's related to the tension between, on the one hand: the ongoing and active deprivation of hope from where you expect it and, on the other hand: a very steady certainty that there is so much good happening in the world right now.
the mainstream news outlets' lights and cameras are narrowed to a point, highlighting so much going on, but it all just looks so hopeless. the new supreme court justice being treated with such disrespect. the contrast of growing wildfires with bumper stickers on massive pick-up trucks: "trump 2024, save america." this media spotlight reinforces a complete lack of vision for the future, let alone suggesting movement toward anything else than what we already know. and then there are the random distractions like will smith punching chris rock. (and then all the memes on social media, and then all of the people giving their opinions about it, and then news outlets pitting them against each other!)
the tension between all of this garbage and the absolute knowing i have that there are SO many amazing leaders, projects, groups doing such great work. "work," though, is too narrow of a word to describe what i mean: it's not sitting at a desk, it's not something you clock into. it has to do with opening up worldviews, creating and repairing cultures, seeing each other in fuller ways. and i can feel it. i'm remembering this shortened version of a quote used as the motto of the US Social Forum by Arundhati Roy: "Another world is not only possible, she is on her way. On a quiet day, I can hear her breathing." the longer quote has to do with imperialism and capitalism:
"Our strategy should be not only to confront empire, but to lay siege to it. To deprive it of oxygen. To shame it. To mock it. With our art, our music, our literature, our stubbornness, our joy, our brilliance, our sheer relentlessness – and our ability to tell our own stories. Stories that are different from the ones we're being brainwashed to believe.

The corporate revolution will collapse if we refuse to buy what they are selling – their ideas, their version of history, their wars, their weapons, their notion of inevitability.

Remember this: We be many and they be few. They need us more than we need them.

Another world is not only possible, she is on her way. On a quiet day, I can hear her breathing."
― Arundhati Roy, War Talk (2003)
but what does she say after that?? (adding reading that book to my library's waitlist right now!)
so what i feel compelled to do is write into each of these things that are happening. to show them as an interconnected movement, a thriving ecosystem complete with several kinds of functioning parts – composers, pollinators, whatever other parts there are (ha!)
not to overwhelm us even more, but to let people know what is happening. not just to give us hope, but also to showcase the variety of what we could get more involved in. maybe for each section that could be a little part: how to get involved locally – what it takes, what you need. (and maybe those could connect later to parts of the personal work, thinking specifically about decolonial projects.)
like i want to inspire and excite people by sharing this sense of knowing i have – of how much is happening! so we can stop looking at where the lights and cameras are pointed and see all of what else there is. we get to be ecologists, to look into all of the parts that are happening, get our hands dirty in the soil, smell fresh air. but like… economically.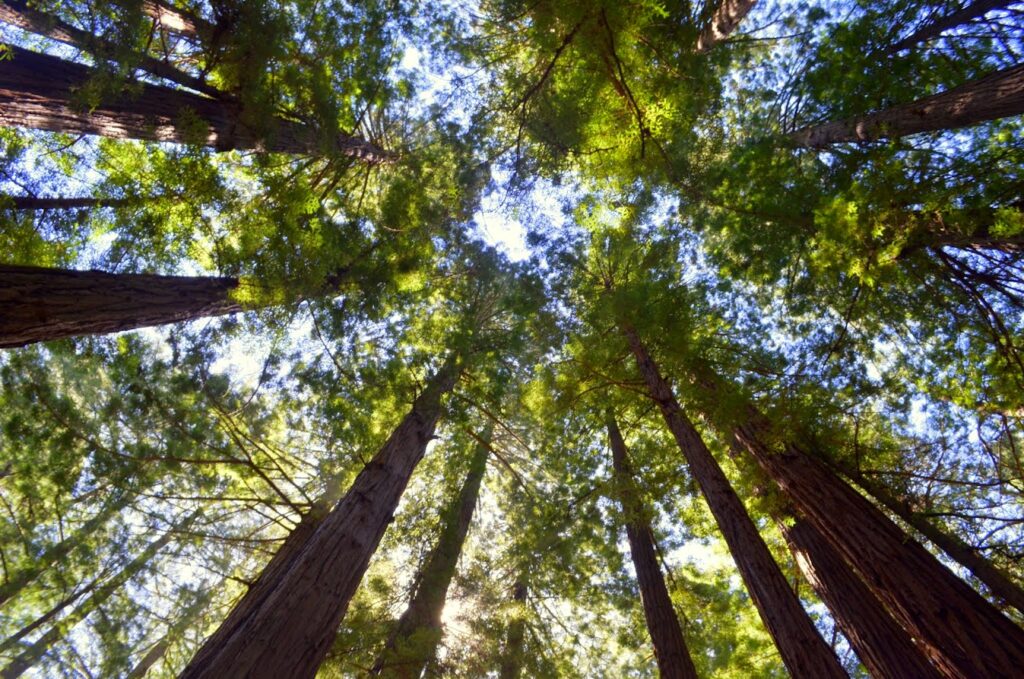 really when was the last time you felt invigorated economically? i mean something similar to those feelings you get in a healthy forest: filling your lungs up with the dense humidity of a lush, damp forest; taking in the honey-like notes of pine sap; the slight decomposing sense of mushrooms' presence; hearing bird chirps far up in the canopy; your movement silenced by pine needles underfoot.
i can say for sure that i have a visceral feeling when i pay my taxes. maybe that would be akin to the choking smell of coming across a dead animal in the forest. but i mean, when was the last time i felt something good in my body because of my relationship to economics?
i used to have that feeling, the slight tingling feeling: "yes, i'm saving the world," kind of thing happen at farmers markets, or purchasing at my community food co-op (of which i was a member). i remember that feeling when seeing visionary art (favianna rodriguez comes to mind) that invites my true self into economics (not just an outstretched hand with dollar bills). hearing gopal from movement generation speak about their visions for the future. i definitely felt a lot while i was organizing for occupy on my university campus (not as an undergrad, i'm not that young!). and i felt new sensations like a folding of time from past to future while i was supporting the sogorea te' land trust in "oakland" "california:" that the way these leaders were thinking was connecting their 5,000+ year old traditions through colonial rupture to a future that continues and preserves what is sacred.
how can we imagine more into this? (one way is to listen to this short episode of the light ahead) what feelings can we hope for, economically? what do we already know in our bodies (not necessarily just the physical ones, but also ancestral, spiritual, etc) that can guide us?
so i guess my creative block is letting up – i've got a list and a diagram of the ecological parts of next economies drawn up and am excited to start writing about each of them, sharing examples and ways we can support and/or participate in them. i imagine navigating this landscape like butterflies in migration – moving from the death and decay of capitalism, through decomposition (smelling the mushrooms!), through healing together, to creating next economies that support our "soft animal bodies" (as mary oliver might say).
in the meantime, if you liked the content of this post, you might be interested in this session, happening next week: